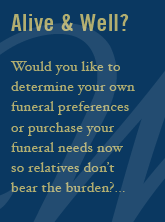 Personalization
Wilbert offers multiple ways to personalize a burial vault or urn vault with words, symbols, and images that speak of a singular spirit. Your loved one had a unique personality. The selections you make for the visitation and service should communicate that singular spirit. These choices ensure your loved one's memory is remembered for generations to come.
Gulf Coast Wilbert, Gulf Coast Monuments and Pensacola Marble & Granite offer a wide selection of monument designs including upright monuments, slant monuments, bevel monuments, flush monuments, and custom monuments.

Types of Monuments
Make sure to look at our granite colors too -- the swatches on our website represent a fraction of the vast possibilities at Gulf Coast Monuments and Pensacola Marble & Granite. Please contact us to make an appointment with an associate to see actual samples and to create a personalized monument design.
Granite
Georgia Gray (aka Blue or just Gray)
Morning Rose
Salisbury Pink
Mahogany
India Black-China Black-Jet Black
India Mist
India Red
China Pink
Seashell Pink
Blue Pearl
Bahma Blue (aka Coral Blue)
Paradiso
View granite samples.
Porcelain photos
We offer porcelain memorial portraits (reproduction of photos) on the finest quality European porcelain. View porcelain and bronze frames samples of the oval, rectangular, curcular, hear and dome shapes porcelain. We also offer bronze and rhodium frames.
Statues
View Statues samples.
Etchings
View Etchings samples.
For more information, contact us at:
Gulf Coast Monuments
109 Racetrack Road NE
Fort Walton Beach, FL 32457
850-362-6540
Gulf Coast Monuments
100 Martin St.
Crestview, FL 32536
850-682-8004
Pensacola Marble & Granite
1801 North Palafox St.
Pensacola, FL 32501
850-432-4867